Welcome to my
Mary Elizabeth Mastrantonio site!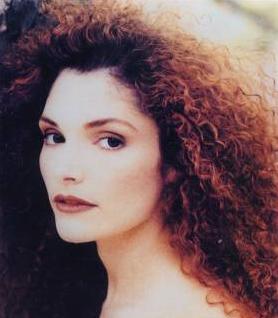 Mary Elizabeth Mastrantonio is one of the best actress on the silver screen. Films including Scarface and Class Action, she have proved that she is a one of the best Even she have been in blockbusters as The Abyss & Robin Hood she have not done as succes full as Julia Roberts or Sandra Bullock. Her first film was Scarface, a movie with Al Pacion. Her first big movie was The Color Of Money, for that she got a Oscar nommenie. I James Camerons science fiction thriller The Abyss she played Lidsey. One Of the best drama films of 1990 was Class Action, co-starring Gene Hackman and Larry Fishborne The latest movie, Three Wishes is a fantasy dramatic comedy with Patreick Swayze from Dirty Dancing.

Mary Elizabeth Mastrantonio was born Nov 17, 1958 in Oak Park, IL. Martin Scorcese cast her in a small role in The King Of Comedy, but he scene was excised before final cut. She have done many plays, Henry V she played against Kevin Kline, and in Twelfth Night she played against actors like Jeff goldblum and Michelle Pfeiffer. She is married to Patrick OīConner, the man who did The January Man.
In a interjuv to promot the movie Two Bites she said about she played against Al Pacino again, "I donīt know what it takes to get out ot he family mode. First time am his sister, then Iī, his doughter. I donīt know what it takes to actually be the romantic figure in his life...Perhaps I have to be blond.It could happen"
Click here to listen to Mary E. Mastrantonio
Here are a list of all her movies
Her Five Best as Actress: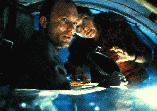 1. The Abyss (1989)/ The Abyss-Special Edition (1992)
James Cameron, the maker of films like Terminator 1 & 2, True Lies, Aliens and Titanic made this science fiction thriller back in 1989. With a strong cast, great special effects and a good story, this movie have been a landmark for underwater films and science fiction films of today. Mary Elizabeth Mastrantiono plays with cold charm Lidsey opposites Ed Harris (Apollo 13 ). She plays a strong womes who seems to have a cold attiude. But lets the feeling go thrue the movie. James Cameron is one of the best directors, and he have seem to have many strong womens in his movies. Sigourney Weaver in Aliens, Linda Hamilton in T2, Jamie Lee Curtis in True Lies and Angela Bassett in Strange Days. Mary may not be the most muskelin of those ladys, but still a strong women with sharp mind. The Abyss is her best performance, even its a thriller. Allso starring:Michael Biehn. Poduction: Gale Ann Hurd (Point Break).
2. Class Action (1991)
This Drama is a story about relationship between a father and a doughter and the thing witch dramn them apart. Both in private life and in court. Mary Elizabeth Mastrantiono is excellent, strong role she make the best off. Gene Hackam is one of Hollywoods finest and its hard to find a worthy acresses to. But with Mary, he dont shine over. Them shines together, one of the strongest "word" fights in the 90īs. Only Emma Thompson in Much Ado Nothing has better "word"-fighting dialog. Allso starring: Larry Fishburne (Tina).
3. White Sand (1992)
This dram thriller you never know what are gonna happend around the corner. Willem Dafoe plays a cop who want to know whats really behind a mans dead. He pretend to be him just to get the truth. Mary plays really good in this one. smart and sexy with a smile. She shines over her male actors. The story is maybe a bit too diffecult for the big audience, but if you want too se a smart thriller for 95 minutes, rent White Sands now! Its reminds abit off Thunderheart (Val Kilmer). Allso starring: Mickey Rourke, Mimi rogers, M Emmet Walsh and Samuel L Jackson.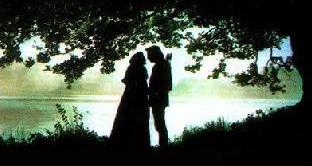 4. Robin Hood-Prince Of Thieves (1991)
This boxoffice smash is one of the best adventure films of the 90s. Better then Three Musketers and The Man With The Iron Mask. Kevin Costner is Robin hood with an american accent. Mary plays My Lady Marion. With real english style she shows that she is again one of hollyoods best leading ladies. She is not a Hollwood star like Julie Roberts or Sharon Stone. she is natural, and this makes her the best female actress to play Marion. The movie is not an action non stop movie la Die Hard. Its a nice family adventure movie, perfect for Sunday evning. The actors is really good in the movie, too bad Sean Connery only were in it like 3 minutes. Mary and Kevin was allso in the music video for the movie; Bryan Adams megasmash hit "(Everything I Do) I Do it for You". This is the movie she is most famoust for. Allso starring Christian Slater, Alan Rickman and Morgan Freeman.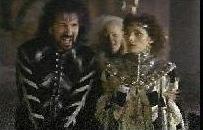 5. Consenting Adults/aka Play To Death (1992)
After thrills with Kurt Russell and Rebecca DeMorney the same year, this sharp thriller hit the cinemas. Murder and sex was the big thing back in 1992. Mary plays good, but have not so much to do in her part. The script could be better, more emotinal. Kevin Kline is the leading man, and he does it well. Allso starring: Rebecca Miller, Kevin Spacey (Seven) and Forest Withaker (Body Snatchers).
News:
The Movie MY LIFE SO FAR aka WORD OF MOSS
Starring Colin Firth, Malcolm McDowell, Mary Elizabeth Mastrantonio, Irene Jacob, Rosemary Harris. Directed by Hugh Hudson is commin to cinemas across USA/Europe in July the 17th or September 1998. She are gonna be in a film called Limbo, by John Sayles. Starring David Strathairn ( River Wild) and Kris Kristofferson.
Click here or on image for Mary E Mastrantonio page 2
Hot Top30 Music Chart EnVogue: Funky Divas
Send me e-mail to: jon06@hotmail.com

This page has been visited times.